Vibrations Vinyl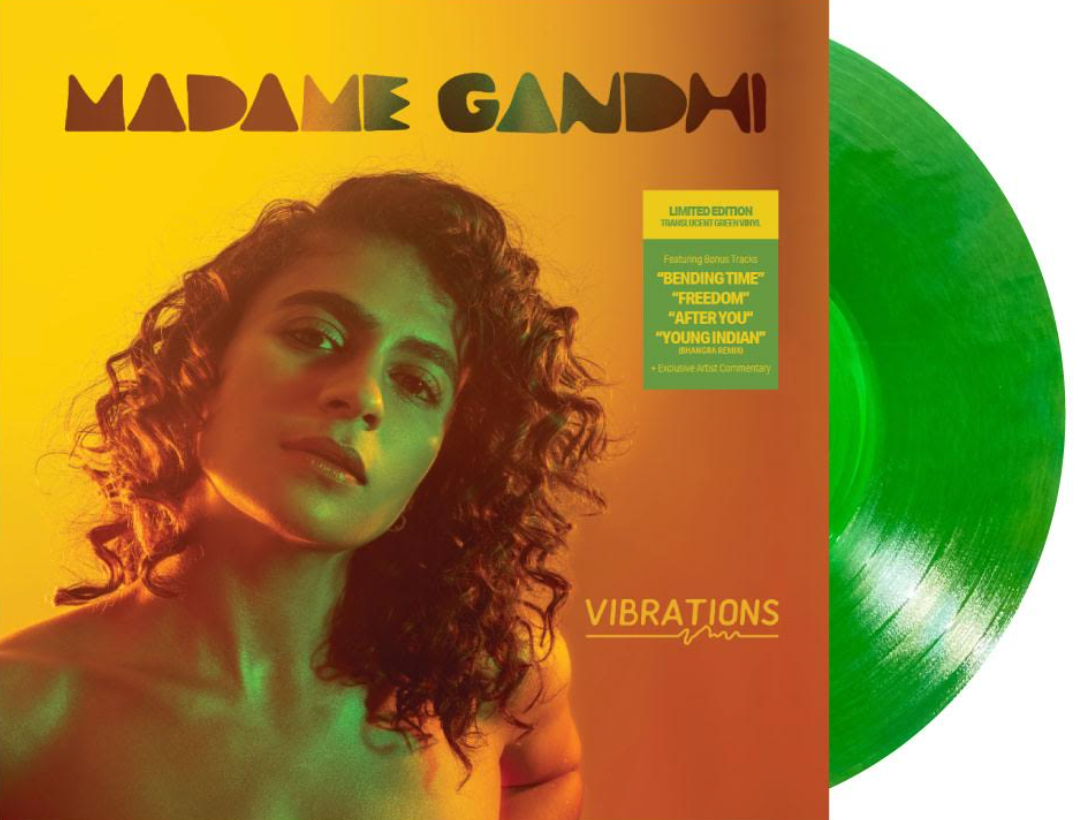 Vibrations is the third and final installment of Madame Gandhi's 3-part EP series, following Voices (2016) and Visions (2019). Vibrations is a heart-space chakra oriented album- love, personal power and thoughtful reflection underscore this project as the songs were largely written in the pandemic. Pressed in Nashville, TN by a female-led vinyl plant, Vibrations vinyl is transparent green and features bonus tracks on the back, plus artist commentary.
If selecting the signed option, please let us know whom to make the vinyl out to or if you would like signature only.

Thank you so much for supporting—there are only a limited number pressed, so it means a lot to share this drop with you.